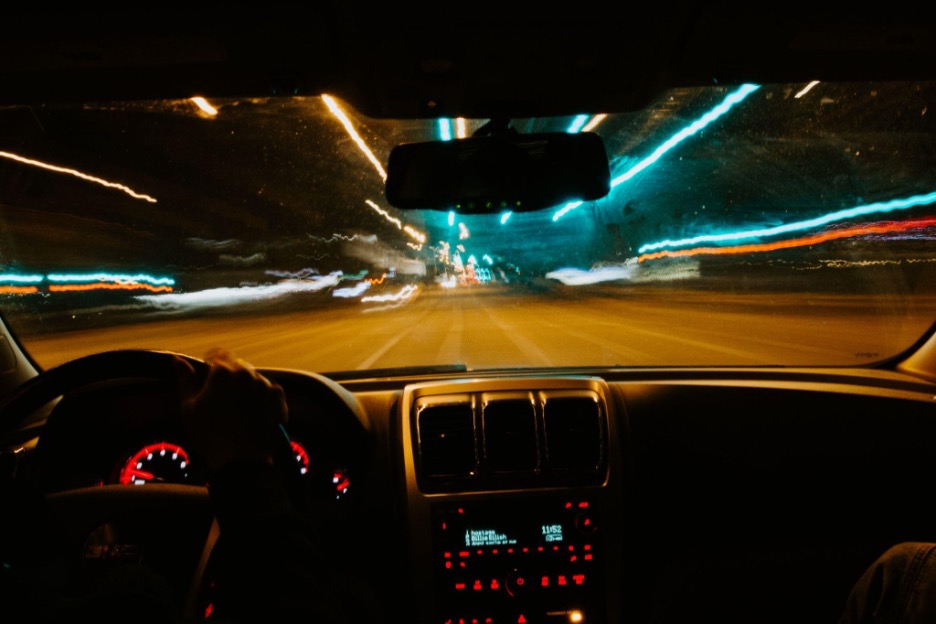 It's no secret that drunk driving is a serious problem in the United States. Alcohol-related crashes are responsible for nearly one-third of all traffic deaths, with an average of someone dying every 53 minutes due to alcohol-impaired driving.
It's hard to believe that many people still don't think it's a big deal or even see it as acceptable behavior.
In order to help spread the word about the dangers of drunk driving, it's important to use powerful visuals that will capture people's attention. Infographics are a great way to do this. They can be used to show statistics about drunk driving or even personal stories from those who have been affected by it.
If you're looking to create an infographic about drunk driving, here are a few tips to help you get started:
1. Define your goal.
Before you start creating your infographic, you need to define its purpose. What do you want people to learn from it? Once you have a clear goal in mind, you can begin to craft a message that will resonate with viewers.
2. Collect data and statistics.
The best way to get people's attention is through interesting and surprising statistics. You can find plenty of stats about drunk driving on websites like MADD (Mothers Against Drunk Driving) or the CDC (Centers for Disease Control).
3. Keep it simple.
Remember, you want your infographic to be readable in a short amount of time, so don't include too many details. Oftentimes, it's best to be straightforward with your message and use clear and concise language. This is especially important when you're presenting facts and statistics.
4. Add a narrative component.
People like infographics because they give them quick information in an easy-to-digest format. However, you can also add a personal story to make your infographic more powerful. This will help connect with viewers on an emotional level and will stick with them long after they've finished reading it.
5. Use visuals effectively.
Since infographics are visual mediums, it's important to use images and graphics that will catch people's attention. This could include photos, illustrations, or charts, and graphs.
6. Make it shareable.
One of the best ways to spread awareness about drunk driving is by sharing your infographic with others. Make sure to include social media buttons so viewers can easily share them on their own profiles.
7. Promote it.
Last but not least, you'll need to let people know your infographic exists. This is the best way to increase its reach and help others learn about the dangers of drunk driving. You can promote your finished product on social media or submit it to websites that allow outside submissions.
8. Keep going.
Creating infographics is a great way to help raise awareness about drunk driving, but it's also important to continue the conversation with your audience after you've published it. If possible, try holding a contest where people can share their own stories and opinions in order to get more dialogue started about this important topic.
9. Get feedback.
Before you publish your infographic, it's a good idea to have someone else take a look at it. This can help you catch any errors or missed opportunities. Additionally, getting feedback from others can help you see how well your infographic is resonating with viewers.
10. Have fun.
Creating an infographic is a lot of work, but it's also a lot of fun. Don't be afraid to experiment with different design elements and styles until you find something that works best for you.
11. Use Canva.
Canva is a free infographic maker that offers various infographic templates for everyone to use. To give you an idea, you can check out their website to see some of their best infographics. Here are some infographic examples.
3 Tips on How To Avoid Drunk Driving
Aside from helping people become more aware of drunk driving, here are three simple tips on how to avoid driving under the influence yourself.
1. Know the law.
It's important to be aware of the laws in your state when it comes to drunk driving. In most states, the legal limit is a blood alcohol concentration (BAC) of .08%. However, you can still be charged with a DUI if your BAC is above .00%.
2. Don't drink on an empty stomach.
When you eat before you drink, your BAC will be lower than if you hadn't eaten any food, reducing your chances of getting a DUI.
3. Take care of yourself so you can take care of others.
When you put yourself first, it means that you can take better care of others, including your family and friends. When you're not focused on drinking and driving, you'll be more likely to help those who need assistance during busy nights out.
With the tips above for designing the best infographics, you can get started creating visuals that will help raise awareness about drunk driving. However, it's also important to continue the conversation with your audience after you've published it.
When you're ready to start designing your infographic, simply search for best infographics on their website. This will give you access to their cool infographic layouts and templates. What are you waiting for? Make your own infographic and help people learn that it's best to drive sober than risk their lives!