The Challenges of an Aging Population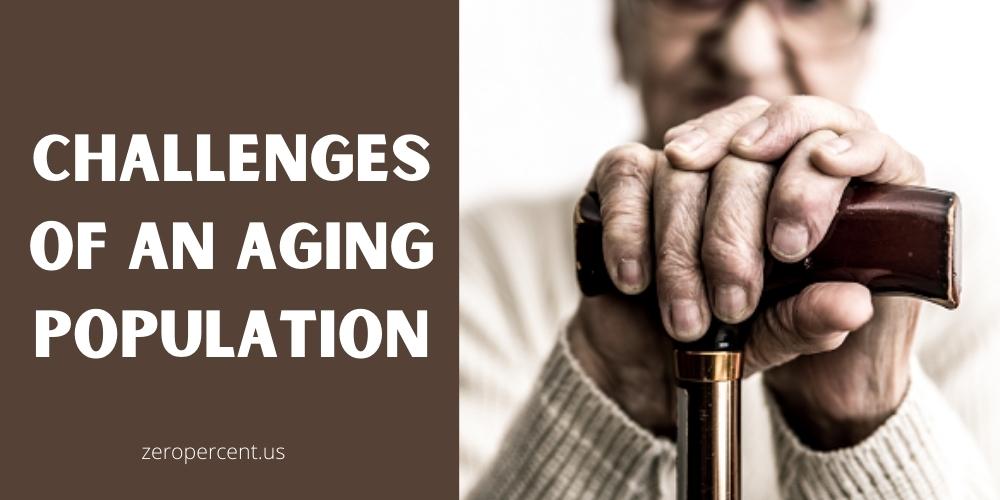 America is seeing an aging population, with the number of over 65s set to hit 95 million by 2060. However, older people are not only vital to society but also have a whole lot of experience, which leaves them capable of providing invaluable insight into how this trend will affect public policy. 
So, without further ado, here are some of the challenges that the aging population in the US is likely to face in the coming years.
Increased Competition for Jobs
The older generation has always had it tough in terms of employment, especially in the wake of technological advancements. The baby boomers were no exception, but what is changing today is that they can work well into their 60s and 70s, which was not the case previously. With over 50% of elderly Americans holding jobs or looking for jobs, likely, this trend will only increase in the coming years. The key here is that these people won't want to retire immediately once they hit the retirement age because they want to stay active and earn money for their families.
Health Care Costs
The healthcare system needs to prepare itself for an aging population which means increasing its capacity to provide services and maintain the infrastructure required. The further into the 21st century, the higher healthcare costs are likely to become, which will put even more pressure on public policy and the taxpayer. It will also mean the need to recruit more staff members.
Shortage of Qualified Workers
While it is true that as the population ages, there can be increased competition for jobs, it is also true that in some industries, as the Baby Boomers retire, there can be a shortage of skilled labor. 
For some industries, this could be a real problem, especially in health care, where the pressure will only continue to mount. With a relative lack of healthcare managers, it will be challenging to recruit enough with the right qualifications and skills. However, this will provide opportunities for the ambitious, and with demand being so high, it can be a worthwhile career choice for many. Now, to even aspire to this position or similar you MUST get a Healthcare MBA, this kind of education will provide you with otherwise inaccessible opportunities.
The Rising Cost of Pensions
As people are living longer, there is increasing pressure on pension funds due to the need to provide for people for a longer period. In fact, it is estimated that pension funds would run out in less than a decade if people continue living for longer.
Less Tax Revenue from Retirees
The baby boomers have paid a lot of taxes in their lifetime. However, with the retirement wave set to hit, they will be paying less in taxes and relying more on Social Security and Medicare payments. This, in turn, will put more pressure on Medicaid and other healthcare services that they may need. 
There are going to be winners and losers as the US population ages. This will bring new employment opportunities to this growing market.