All You Need To Know About Selling On Instagram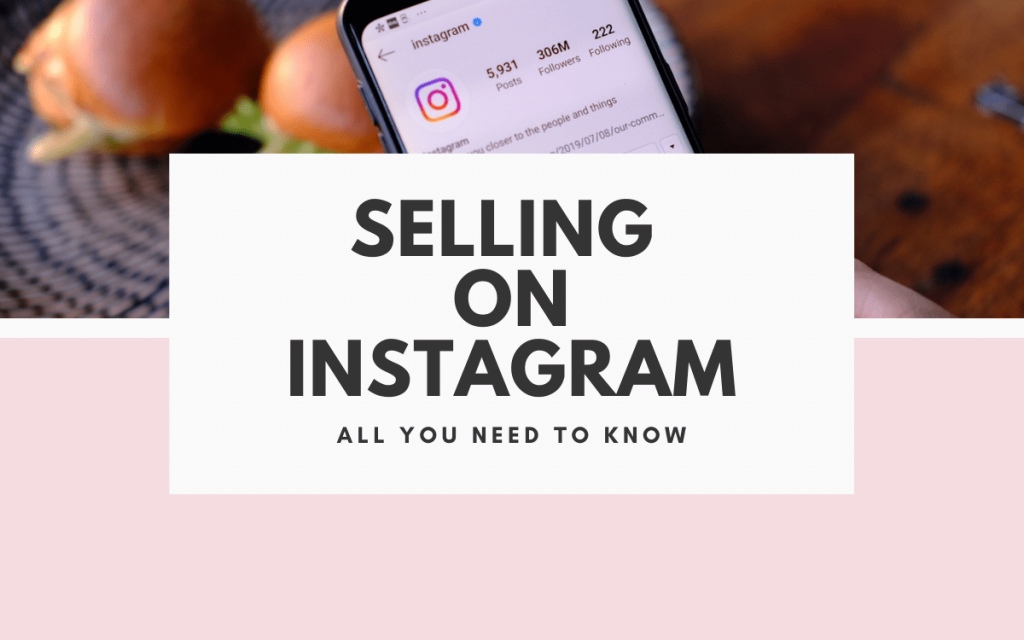 Brands or businesses must not shy any further to sell on Instagram. Instagram is booming with millions of users, and people are likely to rely on brands and products available on this platform. With around 200 million Instagrammers, it has become one of the most popular e-commerce fields. Hence, it is the right time if you want to start selling on Instagram. This article will help you to work on the process of selling your products to a potential consumer base. If you want to know further, then do check out All You Need To Know About Selling On Instagram.
These methods will not only help you to sell products but will also help you to gain followers who will turn into potential consumers one day.
Use Instagram Ads To Reach Your Target Audience
Instagram Algorithm is changing everyday and competition is also increasing on the same platform. At first, you need to set up a business profile on Instagram and then you should decide how much money you want to spend and where you want your ads to show. In fact, you have the option to choose how long you want to run the ad campaign.
Well! Running an Instagram ad campaign is not that difficult but it might be a little daunting for small business owners as well as influencers. Instagram users may use an Insta stalker to generate some ideas. One of the easiest ways to run ads is just by promoting posts that you have already posted on your Instagram account. Select the specific post that you want to promote and then click on the "promote" button.
Instagram will automatically promote the post to audiences who are generally showing interest in the same. You have the option to customize the ad according to age range, interest, as well as gender.
Utilize the URL in the Instagram Profile Bio
Do you know that there is only one place where you are allowed to put the clickable external link? Well! It is the URL section that is present in your Instagram profile bio.
When a new user finds your profile, they are likely to look at your bio and there they can see the link. Hence, putting your website link or any specific link will help you get organic and potential traffic.
Simply go to the edit option and put a shorter link that you can create using a URL shortener in the URL Link section.
You can use the phrase "Link in Bio" as it will trigger your users to click on it and visit your page.
And then whenever you want to promote a new product, you can easily edit the URL. However, you need to ensure that you are putting the right URL and keeping it updated.
Get the Best Out of Instagram Reels and Stories
There are around 500 million daily users worldwide who like to use Instagram. And Instagram Stories is an amazing option that will let you grow your business. Moreover, you will be able to stay engaged with your audiences that too on a frequent basis.
You can click the products in action.
You can promote all the special offers.
Expose new products or services.
You can go behind the scenes to show how each product are manufactured.
At first, you need to take a photo or a video and post it in the Instagram Stories. Once the photo or video is added, you can select the URL option and put the URL link there. And that's it, you can click on the "post" button to publish it.
Use Instagram Shopping
Another new feature that you can use to sell on Instagram is Instagram Shopping. It will offer businesses to tag products that too directly in the posts. And as a result, you will be able to allow the customers direct access to product details and pricing.
Users will be able to explore products just using a single tap.
To see how everything is performing, you can tap on the "view insights" option.
Whatever you will post using Instagram Shopping, will be shared on Explore page and will reach new users.
You will have the option to tag around 5 products per image or around 20 products per carousel.
Here is How You Can Maximize Your Instagram Bio:
You can include a link to your website.
Use suitable emojis so as to space out the text.
Explain in brief your skills or role as a business owner.
You can include a call to action.
Using Live Stream for Product Awareness

In daily life, everything is growing and changing especially in the digital world. People are spending more time on social media like Instagram. So if you want to make your product reach a higher audience you should be doing IG live streams more so that you can interact with your audience. There are services that you can use to buy Instagram live viewers for your stream and make it more attractive.
Get to Use Instagram Selling Tools
In your country, Instagram Shopping might not be available. However, you can surely use Instagram Selling Tools and it will help you to grow your brand or business.
You will find several third-party tools that will offer you make your Instagram feed pretty shoppable. In fact, those tools will help you to monetize your channel in some really creative ways.
You can easily add a storefront link in the bio.
Turn on the commenting feature and allow users to comment on your post.
You can use the right hashtags to boost your post so that users are able to find your shoppable content.
Affiliate links are yet another option that you can use to list the items in your post. And once anyone buys a product you have features, you will get a commission.
Final Talk
Consumers are generally happy to shop on Instagram and that is because they have the liability to interact directly with the brand and the owner. If you want to sell using Instagram and promote your business, then you need to follow these tips and methods accurately.
These tips will surely help you to gain positive results. And you will have the chance to earn more money just by putting in a little extra effort. If you are still confused or have any queries, then you can comment down below. We will surely help you out.