4 Tips for Creating the Best Instagram Reels Ads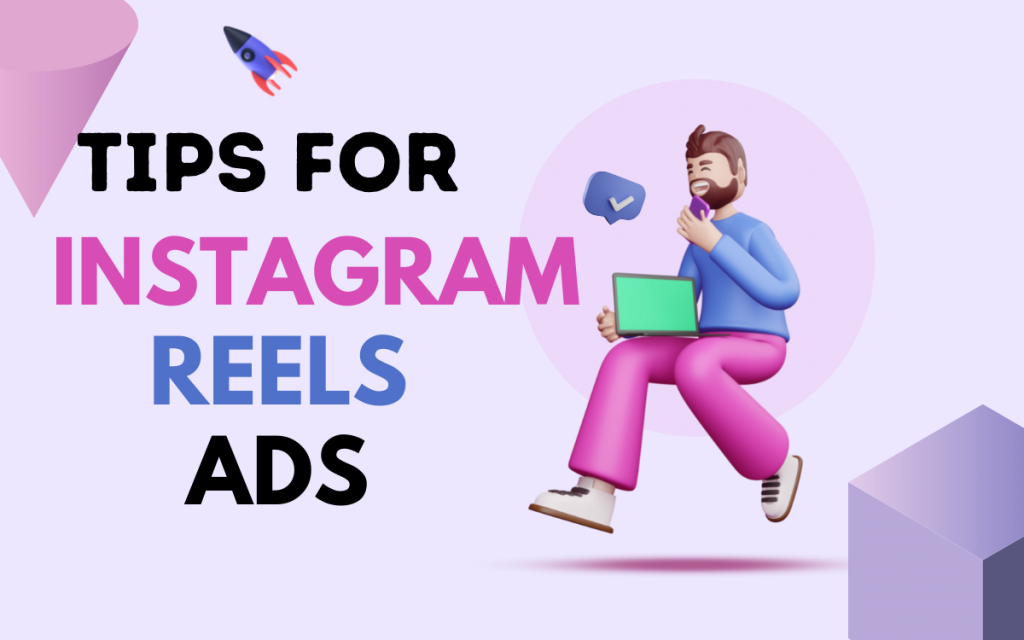 Reels were introduced globally to Instagram users in August of 2020. Its format is quite similar to that of TikTok, another video-sharing social media platform. They won people's hearts quickly, and now all you will see on Instagram is REELS.
Opening one will lead you down a rabbit hole of endless reels of a diverse nature. They possess the perfect format for being highly addictive- short format, trending music, or trending content and have a full-screen vertical layout. This also makes them perfect for ad placements. TADA welcomes Instagram reel ads.
What Are Instagram Reel Ads?
Instagram reel ads were launched in June 2021. The reel ads usually pop up when you scroll through the reel videos and usually have a sponsored tag right below the heading.
Instagram is currently heavily promoting the reels since they are a new feature. This makes the reels section the perfect place to advertise yourself or your brand/company. How do they help you? The reels will organically introduce you to a larger audience. Thereby increasing your chances of being discovered.
Are Instagram Reel Ads Different From Instagram Reels?
Yes, they are! Your Instagram reel ads are supposed to be 30-second-long, unlike the regular reels, which can be almost 1 minute long. They must also be created only on a desktop, unlike most promoted posts.
Why invest time and money in Instagram reel ads?
Saturated competition as brands and influencers are yet to test it out.
They blend seamlessly with the reel feed and don't stand out. Non-intrusive ads are known to have a lasting impact on shoppers.
They provide a massive screen space and allow ad makers to get more creative.
If you want to create reel ads and search for the best ways to make the perfect ones, then look no further. This article is your one-stop shop!
Tips For Creating Instagram Reel Ads
Here are 4 of the best tips that will help you create good Instagram reel ads.
TIP 1- Find Out What Your Audience Likes Best
User-centric content always hits the mark, which is why it is best to start getting a better understanding of what your user likes to see. Why, you wonder? Because the better you understand your audience, the easier it will be to persuade them into purchasing your solutions, products, or deals. Thus, it will effectively cut costs, save time and also improve satisfaction.
Instagram has simplified this tedious process by providing analytics tools and insights features. Both help to attain information regarding the performance on Instagram.
The reels come equipped with insight features like plays (how many times the video was played), accounts reached, saves, comments, shares, and likes.
Keep a regular check on these numbers, as they will help you understand which reel or post was the most engaging. Once you have gathered which content works best, you can use the same style to create your Instagram reel ads.
For example- You run an Instagram page that offers food recipes, and your quick 30-second marvel character-inspired drink mix recipes show good engagement. Then it would be a good idea to create Instagram reel ads that offer something similar.
TIP 2- Ensure The Size Of Your Reel Ad Is Right
The reels were created to be viewed in a vertical format, allowing the users to see the videos on full screen. The format is the same as Instagram stories. The image below shows that it occupies quite a lot of screen space on the phones.
The correct dimensions for the reels are- 9:16 (1080 X 1920). Any changes in the size and will end up uploading a file that is blurred. In addition, there is a possibility of Instagram's algorithm cropping the video to fit it.
This will make you and your reel ad look unprofessional and rather shabby. Nobody wants to look at bad content and will turn prospective customers/followers away.
TIP 3- Make The Best Of 30 Seconds
A reel ad should be 30 seconds long, unlike the actual reels, which can be up to a minute long. Now that is not enough time to convey your message to the viewers, and you must make the best of it. It is important to keep in mind that the ultimate goal is to get more clicks, engagement, and sales.
So, your viewers will relate to the reel ads if it is fun and creative. So, utilize the 30 seconds to convey your message in a manner that is entertaining and easy to understand.
The short video format means you will not be able to convey many things, so focus on one message instead of many to avoid producing a reel ad that is incomprehensive and unengaging.
Check out BMW's reel ad. It displays their new car model in perfect light.
TIP 4- Don't Upload Reel Ad Without Audio And Captions
Reels are bite-sized videos, and their audio is what amplifies the viewing experience. Add the appropriate music to your reel ad and make it blend perfectly with the organic content on Instagram.
While choosing the music or audio clip for your reel ad, check if they are copyrighted. If you can't find copyright-free audio, then get creative and make your own!! You could also create reel ads that are country and language-specific.
Do not forget the subtitles. That is because a lot of times, people end up watching reels without the audio or cannot understand what is being spoken in the video. Now you must also keep in mind to add a caption to your reel ad! It is a sure-shot way to provide something for everybody that sees your reel ad.
Check out this reel ad by Netflix, and it promotes their horror movie series Fear Street. This reel ad is a perfect example of what an ideal reel ad must contain! The text and the music create an aura of suspense and make you open up Netflix to watch the movie right away. Here is adedicated tool to do Netflix speed test for better experience.
Conclusion
Reels are highly engaging, and with the right concept, you will reach your target audience and expand it! However, remember that you must choose the correct frequency for your campaign to steer clear of ad fatigue because the customer will grow exhausted from seeing the same reel over and over again and grow weary of it. This would lead to a wasted ad spend. Also, your viewer won't hesitate from moving on to the next reel so ensure your reel ad isn't very salesy.