How To Make The Right Itinerary For Your Road Trip
A road trip is an ideal opportunity to spend time with friends and family, and although the nature of a journey like this is to be spontaneous and just see where the road takes you, the truth is that if you want to make the most of your trip, it's best to have an itinerary. You don't have to stick to it perfectly at all times – making it flexible is a good idea – but at least if you have a plan, you'll make sure you get to see what you want to see and that everyone is happy. With that in mind, here are some ways you can make the right itinerary for your road trip that everyone will appreciate.
Identify Key Locations
The first thing to do when you are creating an itinerary for a road map – after determining which direction you intend to drive in, to begin with, of course – is to identify the key locations you want to visit. Ask everyone in the group to name the top thing they want to see, and as long as it's in the direction you're heading in, you can then create an itinerary that takes everything in.
You might want to see the Statue of Liberty, for example, and a friend you're traveling with wants to see Niagara Falls. This is easy to work into the trip using a map and a marker pen – it might seem old-fashioned, but it means you'll have a clear route, and you'll get to see what you want to see. Plus, you might find some exciting attractions on the way; make sure you have time to stop for them.
Don't Forget To Find Somewhere To Sleep
You should also consider where you'd like to stay each night while planning your itinerary. Some travelers, for instance, schedule multiple overnight stays in motels along their route. If you're driving an RV
and need a break, you could just go to a truck stop and sleep in the back.
Where you sleep is going to depend on your budget, your plans, and what you expect from your road trip. However, no matter whether you're camping under the stars or you're going to enjoy five-star luxury at a hotel, you must book in advance as much as you can. You'll have a destination to head to, and you won't run the risk of not having anywhere to sleep.
Give Everyone Alone Time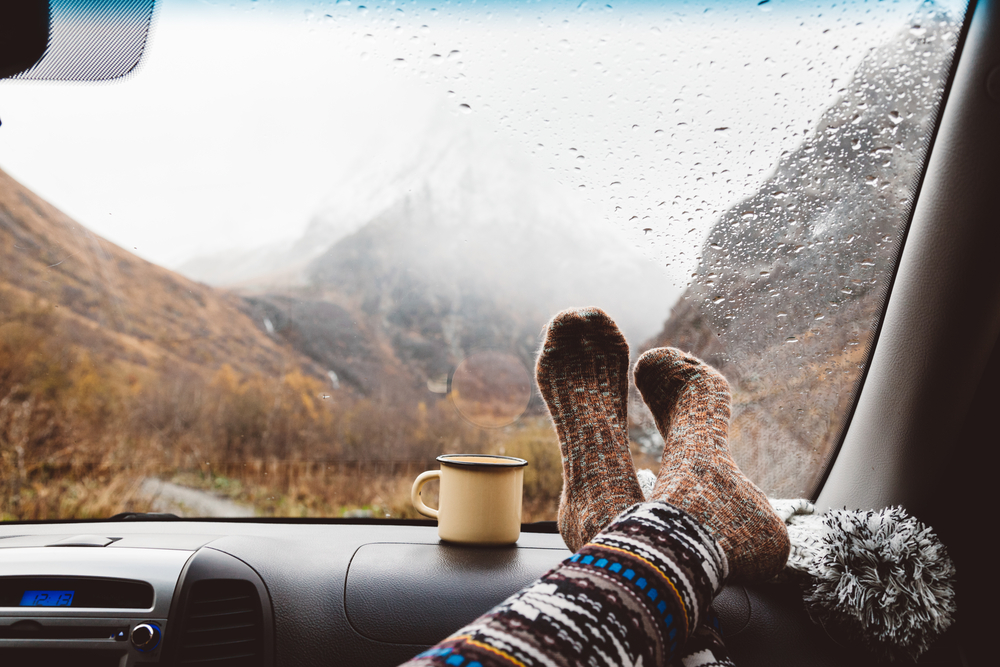 Although a road trip is all about bonding with others, it's also essential to give everyone a chance to relax and unwind on their own. You all must have a good time, but remember that some individuals require alone time in order to refuel their social batteries. Keep their requirements in mind to prevent them from being irritable, agitated, or uncomfortable during the trip.
There are a few ways you can do this. You can book separate hotel rooms for everyone, for example. It might cost more, but it could be the ideal way to give everyone some space. Or you could designate some time alone for everyone during the day – give everyone an hour to themselves to explore what they want to explore and then meet up again. No matter what you do, everyone's mental health and comfort should be a priority.
Final Thoughts
Creating an itinerary for your road trip is essential if you want everyone to have a good time. Use the tips above to make sure that you plan everything out properly and that everyone will enjoy themselves. And, at the end of the day, that's what matters most.