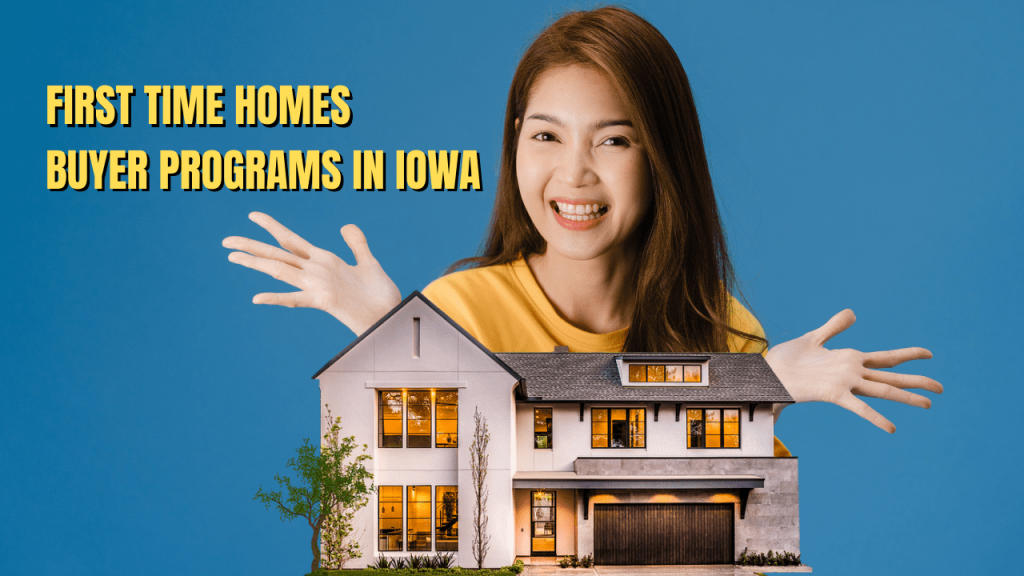 There are many programs available to help you purchase your first home. Often these programs are government-sponsored, while some private organizations also sponsor this program. Whichever program you choose, research the details to ensure you're getting the best deal possible.
There are several first-time home buyer programs in Iowa that can help new homeowners get started in the housing market. These programs can provide down payment assistance; closing costs assistance, and other financial assistance. Some of these resources may be available through government or nonprofit organizations, while others may be offered through banks or other lenders.
If you are looking to buy a home in Iowa and are new to the process, it is important to look into the available first-time homebuyer programs.
Iowa Home Buyer Overview
In December 2021, Median Sales Price increased 5.6 percent from the last year. The report showed that while sales were down 1.8 percent, the median sales price of a home rose to $196,000 from $187,500 the year before, reported to the Iowa Association of Realtors. In December, the number of homes sold was 2,874, down from 2,967 in December 2020.
First Time Home Buyer Programs
The Iowa Finance Authority (IFA) has two main home loan programs – the First Home program and the Dream Home program. The First Home program is for first-time homebuyers, and the Dream Home program is for people who want to buy a new home. Both of these programs offer low-interest rates and down payment assistance. The IFA also offers other programs, such as the Mortgage Credit Certificate program and the Iowa Advantage Program.
This financial institution offers mortgage rates and fees at competitive rates regardless of your credit standing. You are qualified for this plan if you've got a lower income than 80% of the AMI.
Requirements
If you want to get this offer, you must have to fulfill the following requirements:
A traditional mortgage generally requires that three-down payments be made means a 3% down payment
IFA limits should be met, and the range can vary between $79,500 and $114,655.
It should be a primary residence
The price limit should not be more than $311,000, or in target areas, it should not exceed $381,000.
It should be a single-family home
For a conventional loan, you must have a homebuyer education course
The credit score must be 640. If the borrower doesn't have any credit score, he will not be allowed for non-traditional documentation for any loan according to agency guidelines
45% debt to income ratio
First Time Buyer Grants
The program offers a 0% interest rate loan for up to $10,000, which can be used for down payment or closing costs. Service members and veterans must have served in combat areas or have been awarded the Purple Heart or a combat-related unique decoration to be eligible for the program.
One option is the $2,500 down payment grant from the Department of Housing and Urban Development. This grant is available to anyone looking to buy a home, and it doesn't have to be repaid. To be eligible, you must meet certain income requirements and have a good credit score.
Where to Get Home Buying Help in Iowa
You can get help from the following organizations for better support and advice.
Iowa finance authority offers home buying assistance programs in their respective states.
Other Types of IFA Homes for Iowans
1. IFA Homes for Iowans DPA
Residents of Iowa can take advantage of buy and refinance programs offered by the Department of Housing and Urban Development designed to avail first-time homebuyers of various grants, including lower interest rates, credit assistance for purchasing a home, and down payment subsidies. The state also offers matching funds for certain first home purchases. The programs are designed to help new homeowners succeed in their investments and contribute to the economy. It offers Iowan's grants up to $2500 and $5000 or up to 5% of home purchase price or less after paying off the first mortgage.
2. IFA Military Homeownership Assistance Program:
The program offers a forgivable loan of $5,000 for active duty or reserve members of the military and their families who purchase a home there. The IFA has partnered with either FirstHome or Homes4OurTroops to provide this assistance.
Buying in Iowa's Cities
The three biggest cities have been rising more slowly than even the statewide average for buying a cheap house in Iowa in the last few years. While Des Moines and Cedar Rapids continue to see prices increase, the growth rate has slowed significantly in recent years. In contrast, prices in Omaha have been declining in recent months at low rates.
Benefits of Buying First Home in Iowa
There are many benefits of buying a home by using the first home in Iowa program, such as
It offers loans at a lower interest rate than the market rate and typically has a lower fee. Your credit score does not play a significant role in the approval process with other lenders. This makes it an excellent option for people who may have less-than-perfect credit or are just starting to build their credit history.
When buying a home, the down payment is an important factor in selecting your loan. There are different types of loans, and the type of loan determines the down payment. Some loans may require only 3% down, while others require up to 20%.
Closing cost assistance and down payment programs are also available to cover upfront expenses.
When you borrow money to purchase a house, the lender will often require you to provide a title guarantee. If your title guarantee is missing, the lender may deny you lending money or charge a higher interest rate. The Iowa Title Guaranty is offered free-of-charge services to the customer.
IA Mortgage Rates
Mortgage rates continue to hover at historically low levels, but this doesn't mean that all homeowners are getting a good deal. There are still many lenders who offer low rates, but they may require higher down payments or other qualifications that some borrowers may not be able to meet. If you're looking for the best mortgage rate available, it's important to shop around and compare different offers. Current rates are as follows
5.22% = 30-year fixed
4.55% = 15-year fixed
Conclusion
Many first-time homebuyer programs in Iowa can help you purchase your first home. You can contact a program representative to learn more about the options available to you and how you may qualify to receive help.
Disclaimer: We don't recommend any broker or agency and are not involved in any kind of recommendation. We don't affiliate with any and are not taking any commission/benefit from this. Do your own research, and if you take any step, you are the one who is responsible.
Disclaimer: We don't recommended any broker or agency or involve in any kind of this recommendation. We don't affiliate with any and we are not taking any commission/benefit from this. Do your own research and if you take any step, you are the one who responsible.