What Does Your Engagement Ring Style Say About You
For some people, the perfect engagement ring is a flashy, extravagant rock that you can spot from a mile away. For others, a dream engagement ring might be something a little more unique, like a colored stone with a detailed band.
Engagement rings may be a classically beautiful symbol of love and commitment, but that doesn't mean they all have to look the same. In fact, playing around with different engagement ring styles gives you a chance to express your personality and unique love story no matter what kind of stone, style, or size you choose. And with so many nuances to the various types of engagement rings – from band to setting to brilliance and beyond – there are so many stories you can tell with that one simple piece of jewelry.
So what exactly do the various types of engagement rings say about you and your personality? Let's find out!
The Stone Says It All
Most people automatically think of a big, beautiful diamond when they think about engagement rings. But nowadays, more and more people are pushing the boundaries of their style and opting for a more unique stone in place of (or in addition to) the traditional diamond.
If your style is simple, elegant, and timeless, you'll likely be drawn to the classic solitaire cut diamond. Most people choose a simple band, but if you're the type of person who values small details and likes to add a little something special to every occasion, you may opt for a pavé setting with small, intricate diamonds embedded into the band of the ring.
If your style is a little more classically glamorous and attention-grabbing, you might prefer a cluster, halo, or double diamond setting that adds an extra glimmer when it catches the light and is impossible to miss.
As stunning as diamonds are, some people prefer to add a unique, personal touch to their engagement ring that more accurately reflects the story behind their relationship and their own personal style. This could also indicate how creative your actual wedding will be!
Perhaps an emerald, amethyst, or ruby is more your style instead of the traditional diamond, or maybe you can get really unique and choose your partner's birthstone.
The type of stone you select for your ring can say so much about not only your personal style and preferences but the type of relationship you have with your partner and what you cherish most about each other.
Lab-made, natural, antique, or heirloom?
Regardless of the specific stone, band, or setting you choose, another thing to consider when designing or dreaming of your perfect engagement ring is the origin of the ring itself.
If you're going the diamond route, you may need to make a choice between lab-made or real diamonds. Lab-made diamonds tend to be slightly more affordable, and if you're concerned about sustainability and environmental factors that go into mining natural diamonds, you may opt for lab-made.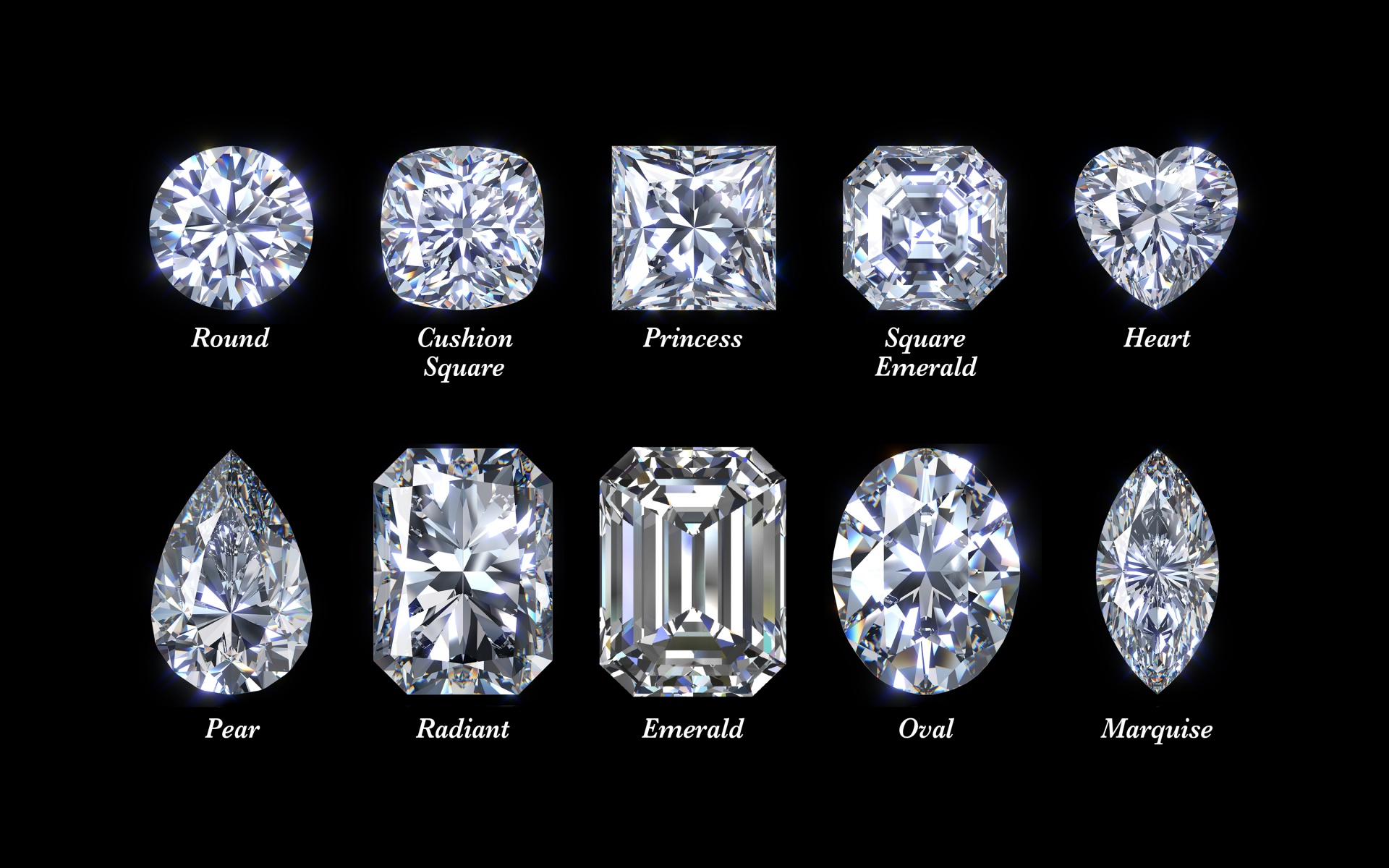 On the other hand, you may not need to pay a visit to the upscale diamond stores. If you're the type of creative person who wants everything you wear to have character and a story, you may have considered browsing a few antique shops for your engagement ring. Chances are, you'll stumble into a rare ring from the 20th century, a piece from another country, or even a unique gem that happens to have a secret love note carved into the band.
If you're one of the lucky people who has had a family heirloom ring passed down through generations, you automatically fall into the category of being a true romantic whose love story is supported by the many generations of love that came before you.
It's All In The Details
When we see engagement rings in advertisements, TV shows, or magazines, they often tick the same boxes: sparkly, expensive, and jaw-dropping, with a bright diamond and dazzling band that matches the wearer's style perfectly. But the truth is, an engagement ring can have just as many variations as the dress, proposal, and even the wedding itself.
If you're the type of person who loves surprising your significant other with little love notes, gifts, or special treats for them to find around the house, then perhaps you'd lean toward a custom engagement ring that has something special engraved into the band, like your anniversary date, initials or even a short message or lyric from a song.
Even the way you go about selecting your ring says a lot about your tastes and your unique relationship. A lot of times, the person proposing will shop for a ring ahead of time and surprise their partner with it – but if you and your partner love sharing special moments and adventures together, your engagement ring shopping doesn't have to be any different.
Ultimately, an engagement ring can be an opportunity to tell the story of your love in one symbolic gift. Don't be afraid to go the unconventional route and find a ring that stands out and makes a statement.